Using Google Maps Optimisation and Google AdWords Management in Online Marketing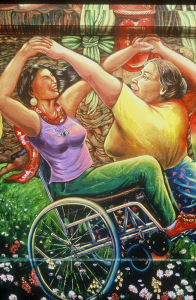 When you are running a business in today's marketplace, it is not enough to place an advertisement in the local newspaper and to expect customers to walk through your door. Getting a television commercial should probably do the trick but is likely too expensive. The growth in customers using the internet to find service providers like you has changed the marketing playing field.
Online marketing allows you to cost effectively and reliably attract new customers to your business. Online marketing is more trackable, more responsive and more effective than alternative methods.
Online marketing is more than just laying banners and links to your website. You can target your local market using Google Maps optimisation in an effort to reach your potential customers effectively. With Google AdWords management, businesses can have their online advertisements displayed in a huge number of Google searches relevant to their business.
Localising Your Business
Google Maps optimisation is an effective online marketing strategy because it allows business owners to create customised local map listings, where they can provide contact information, information about their products and services, operating hours, and even promotional coupons. It is a highly effective method for small businesses in Australia, whether if it is a flower shop in Perth or an electrician in Melbourne.
Aside from attracting new customers and increase awareness and sales, Google Maps optimisation helps business owners gather important information about the local market demographics, market trends and consumer preferences.
Boosting Your Web Traffic
Google AdWords works by having businesses who want to advertise their products and services indicate which keywords should trigger their ads and the amount they are willing to pay per click. You can customise your advertising campaign from a variety of formats, including text, image, and video. You can easily keep track of your ad performance by using the reports available in your account.
Being on the first page of a Google search page is a very important factor in boosting your businesses website traffic. For a fee, Google AdWords management allows businesses to reach their target market without having to spend their time getting their websites get into the first 10 search results of a Google search page.
Web Design Australia
When looking for a web design company in Australia, choose those who have an extensive web design portfolio, as well as one that offers auxiliary services such as Google Maps optimisation, Google AdWords management, search engine optimisation, E-commerce web development, and content management system is vital.
A website will not be successful if the business owner does not employ an effective online marketing strategy that is why it is important to have a web designer familiar with the Australian market and consumer behaviour.
An effective implementation of online marketing strategies involves Google Maps optimisation to localise your business and Google AdWords management to boost your website's web traffic. Getting help from a web design company that is conscious in delivering services specially catered to the Australian public is definitely a worthy investment.